So, I am finally starting on my Valiant binding project through Herring & Robinson Bookbinders. I am doing complete Solar, XO and the Barry Smith issues of A&A.
I am doing the "custom cover" type binding, not the traditional type, just to see how they come out. They bind the books, and then send you sizes for each part of the cover, and you make custom designs, which they print and put on the cover. Here are my first 3 cover designs, X-O vol 1-3. BTW, big thanks to Steve Topper for providing me with his original templates.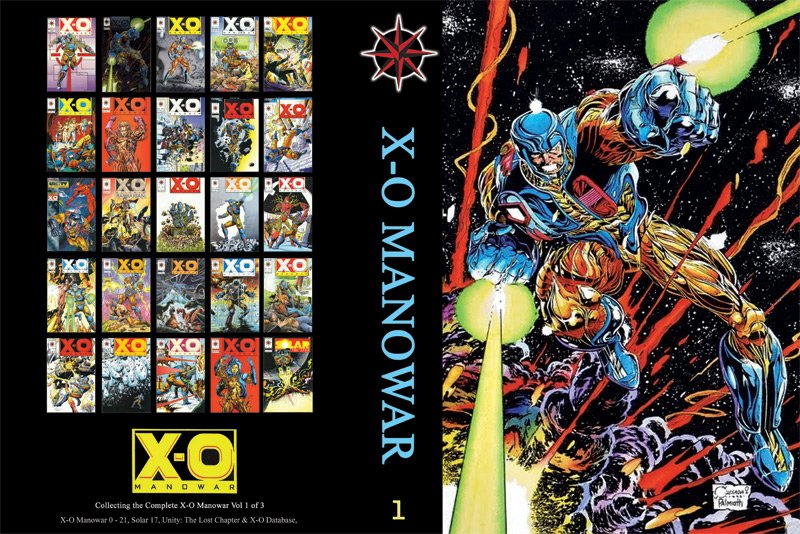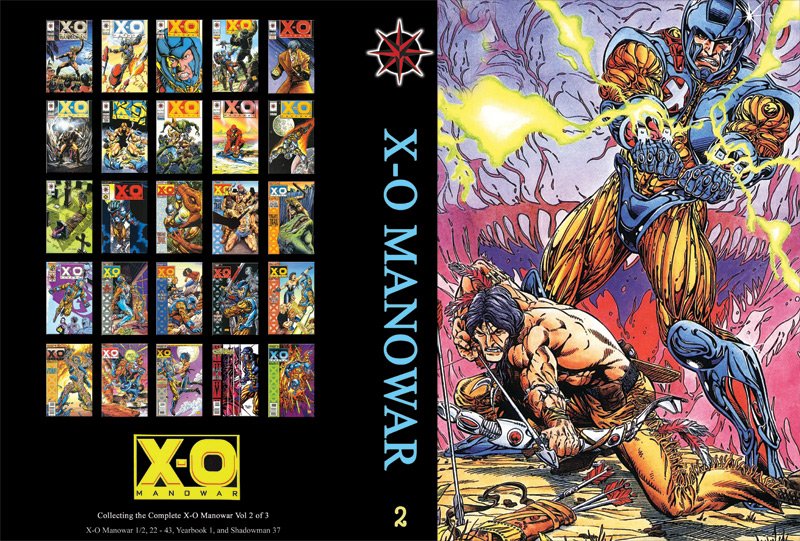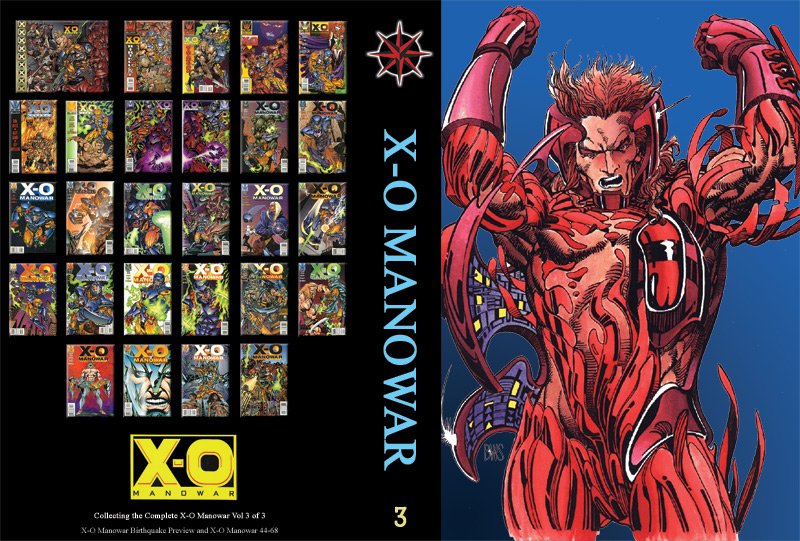 And the rest of them, as posted below. Thought they would look better together.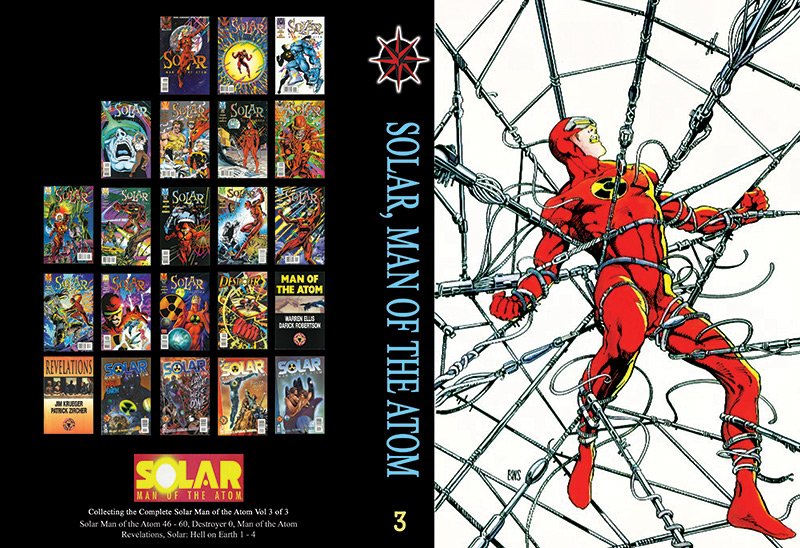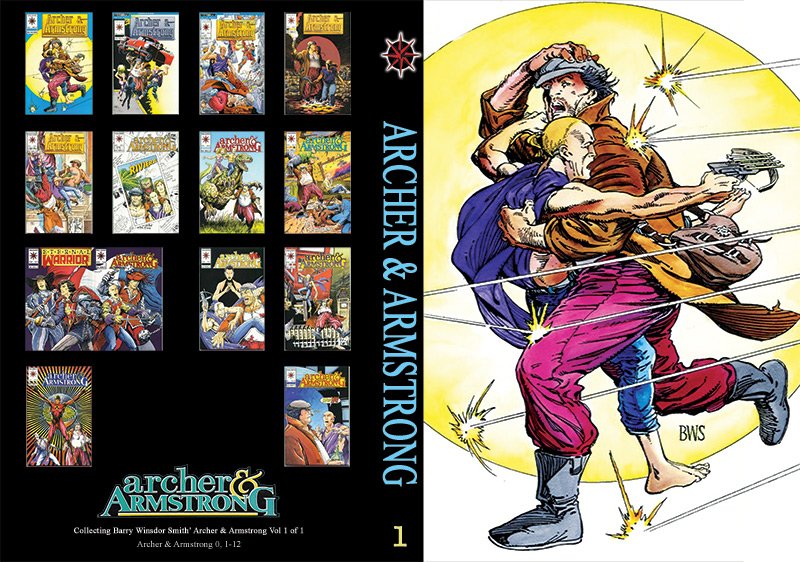 Got my books today, total cost including shipping and a few extras, was $175.
Here are some photos: