Moderators: Daniel Jackson, greg
Account inactive by user's request
Posts: 179
Joined: Thu Apr 13, 2017 7:29:39 pm
Valiant fan since: March 2017
Favorite character: X-O Manowar
Favorite title: X-O Manowar
Favorite writer: Venditti
Favorite artist: Cafu +All of them are amazing
Location: Deadside....aka Baltimore
Is there any chance the summer secret release thing could be bringing back Solar or Magnus?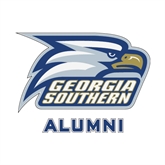 Stay Valiant
---
I could be talking poo-doo.

Posts: 9525
Joined: Tue Mar 13, 2012 7:47:04 pm
Valiant fan since: 1992
Favorite character: Ivar, Timewalker
Favorite title: Harbinger/Timewalker
Favorite writer: Joshua Dysart/FVL
Favorite artist: Joe Quesada
Location: Central CT
No.
Kurt Busiek wrote:Bull$#!t
---
I like spidey-butt and I can not lie

Posts: 3345
Joined: Wed Sep 11, 2013 9:40:14 am
Valiant fan since: 1993
Favorite character: Bloodshot
Favorite title: Quantum & Woody (Acclaim)
Location: Utah
No. They are both being published by Dynamite currently.
Alone, listless, breakfast table in an otherwise empty room.
---
I do embrace my inner geekdom

Posts: 16235
Joined: Wed Feb 04, 2004 10:37:59 am
Valiant fan since: 1991
Favorite character: Gilad
Favorite title: Pre-Unity Harbinger
Location: watertown, wi
jeremycoe wrote:No. They are both being published by Dynamite (sucks!) currently.
and really not necessary in what the current universe is doing...

Why waste time learning, when ignorance is instantaneous?
---
Rockin' out in Torquehalla

Posts: 2437
Joined: Fri Jun 03, 2016 12:03:41 pm
Valiant fan since: ECCC April 2016
Favorite character: Bloodshot/Ninjak/Divinity
Favorite title: Divinity/BS Reborn/Britannia
Favorite writer: Kindt/Lemire/Roberts
Favorite artist: All of them, really
Location: Tacoma
There has been some speculation that it is a Warmother book, which would be amazing!
Moose
---
BugsySig wrote:No.
Thread killer.
Valiant is the son of the New Universe.
---
---