Moderators: greg, Daniel Jackson
Rockin' out in Torquehalla

Posts: 2454
Joined: Wed Dec 12, 2012 10:01:36 am
Valiant fan since: 1992
Favorite character: Timewalker
Favorite title: FVLs Archer & Armstrong
Favorite writer: FVL
Location: Saint Louis
Fall is coming, and with it, the holiday onrush of new game releaeses. So what are you looking forward to? Or what's sitting in your backlog and your determined to get to next?

For me, I'm looking forward to:

Mafia 3
WWE 2k17
Dead Rising 4
Final Fantasy 15
Watchdogs 2
South Park: The Fractured But Whole
Halo Wars 2
And there is another RPG based on Monte Cook Games Numenera RPG coming soon, but no release date yet.

... and I have Wasteland 2 as a "would love to play it" but I'm hesitant to try and start with the onslaught of games starting shortly.
Good Morning, that's a nice tnetennba.
The thing about Arsenal is they always try to walk it in...
---
Just jumpin' through time arcs, that's all.

Posts: 1955
Joined: Wed Aug 08, 2012 8:30:57 pm
Location: The Outer Limits of The Twilight Zone.

I have such an enormous backlog. I need to go through it all to weed out the games that: were impulse buys, no longer interest me, have me figuring out wtf was I thinking?!?!
NOW with that said

... Not much I'm looking forward to (good thing there's the backlog) except Uncharted 4 to drop in price. In the meantime I just got Assassin's Creed Unity and Assassin's Creed Syndicate. I'll probably put Sleeping Dogs to bed* while I get to AC Unity.
*That's right. Im going to let Sleeping Dogs lie.

---
A toast to the return of Valiant!

Posts: 38007
Joined: Mon Jun 21, 2004 8:33:38 pm
Can't wait for the next Mass Effect and Zelda installments. Another Elder Scrolls would be nice as well, but from what I've heard, they have barely even started working on it.
---
Consider it mine!

Posts: 5136
Joined: Sat Oct 07, 2006 9:07:41 am
Valiant fan since: Unity 1992
Favorite character: Solar, Man of the Atom
Favorite title: Unity
Favorite writer: Jim Starlin
Favorite artist: Jim Starlin
Location: Indianapolis, Indiana
Contact:
Mass Effect: Andromeda Xbox One and PS4
Torment: Tides of Numerica PS4
Saints Row IV: Re-Elected PS4
Tomb Raider: The Definitive Edition PS4 and a hard copy for Xbox One
Rise of the Tomb Raider: 20th Anniversary Edition PS4
Transformers: Devastation a hard copy for PS4
Rare Replay Xbox One
The Banner Saga Xbox One
The Banner Saga 2 Xbox One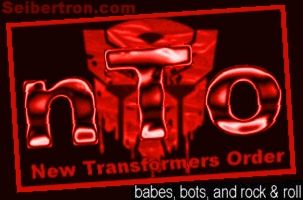 Know this: I would rather be hated for being honest for my opinions, than being loved as a liar!
---
---