I'm glad that you all seem to like how I did Kay (I was obviously very inspired by the Valiant #3 and #4 to make her with the ponytail and the bandages)
now, there is one more picture of the TBLeauge Bloodshot that I wanted to share: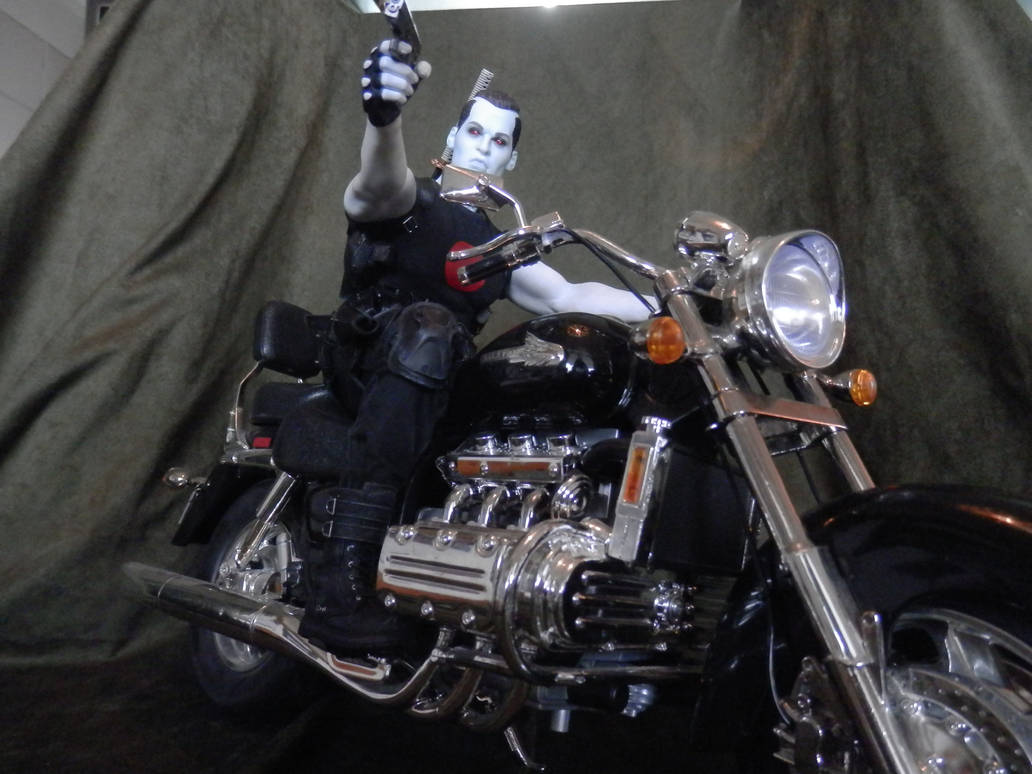 We had this Honda scale model for ages and over the years it had been used by Thor and Owen from Jurassic World but they all looked a little too small on it, Bloodshot (being the biggest figure in my 1/6 scale collection) is the only one that seems to be the right size....
Unto some other Valiant-Stuff that I made in CAD and the printed on my 3D printer.... Still 1/6 scale but simply because I don't have the time and the space to make these things life-sized....
First off was Shadowman's Scythe (here modeled by Kay):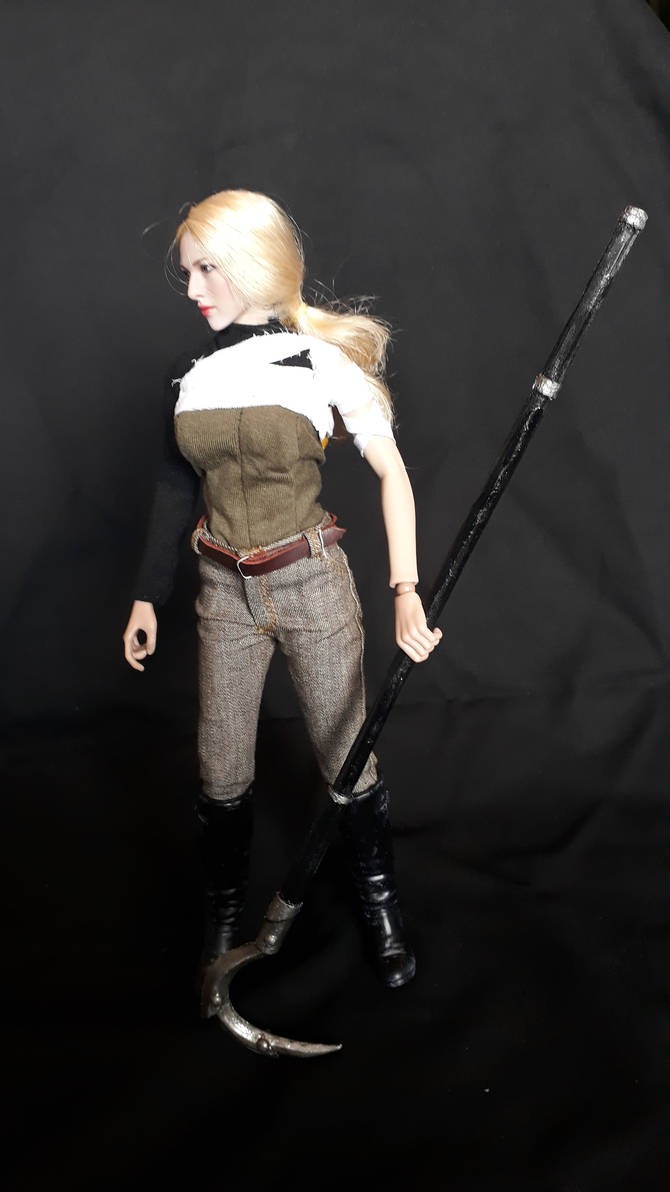 Next thing I made was Aric's armor in it's orb Form.... this thing was a little harder to design since it looks different in every comic, the pattern is never the same. And since I wanted it to be able to "float" in pictures I attached some fishing line. Only problem with this is, that now it always swings around if you hang it up and it is very hard to take a good picture of something that never stops moving.
This last picture is suppose to be a little homage to the Valiant/Marvel crossover "Heavy Metal"