Moderators: greg, Daniel Jackson
Don't squeeze the Deathmate!

Posts: 4642
Joined: Mon Apr 16, 2007 12:42:43 am
Location: Richardson, TX
Granted this will be a work in progress but I thought I would post what I have.
I have made no secret of my love of Image when I was collecting in the 90's. I enjoyed The Maxx, Savage Dragon, WildCATS and Spawn. While I did pick up Valiant titles from time to time the only one that I really enjoyed was X-O. I bought for flash over substance and so I was absolutley elated when I found out that Jim Lee would be doing the cover of a Valiant book.
You guys can kick me all you want and I will admit that my thinking was flawed but I couldn't wait for HARDCorps #1 to come out. I thought the idea was pretty cool and even years later the first half of The Matrix always reminded me of HARDCorps. So while I have unofficially been picking up regular issues of this book I have actively pursued the golds that I have.
---
Don't squeeze the Deathmate!

Posts: 4642
Joined: Mon Apr 16, 2007 12:42:43 am
Location: Richardson, TX
Here is something else that I forgot about.
The Javits Jam Book. Has anyone found another one of these around?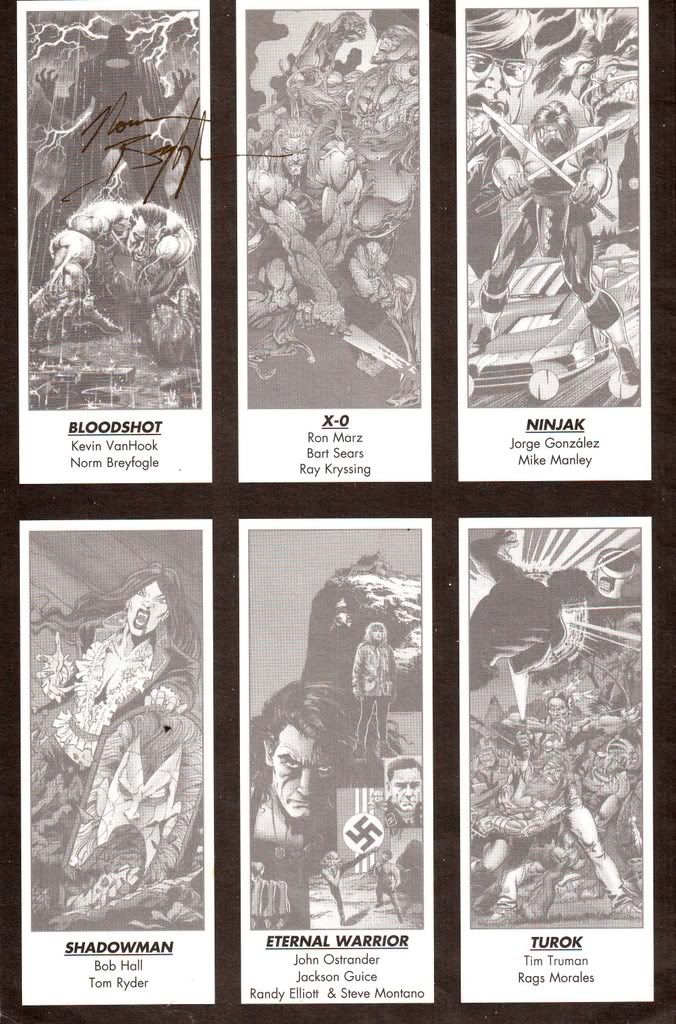 But this won't be in my collection for much longer.....................
---
---