As a kid my Dad's favorite comic book was Solar: Man of the Atom. When I re-discovered Valiant I started reading and it rubbed off on me.
One day I decided to email Jim Shooter. I didn't know if he would respond but I wanted to tell him how much I enjoyed his storytelling. He wrote back and even agreed to sign a few books. I thought wow so I pushed the envelope and wound up with this beauty.
Bob Layton is someone I admire a lot. Not only is he a very gifted artist but is also a cornerstone of the Valiant Story. However, as a poor law student I didn't think I would have the chance to own a piece of his work for a while. Luckily, I got this piece of art from Knightt.
I really like Layton's use of shading in this piece.
It is hanging next to my X-O Manowar piece over my desk.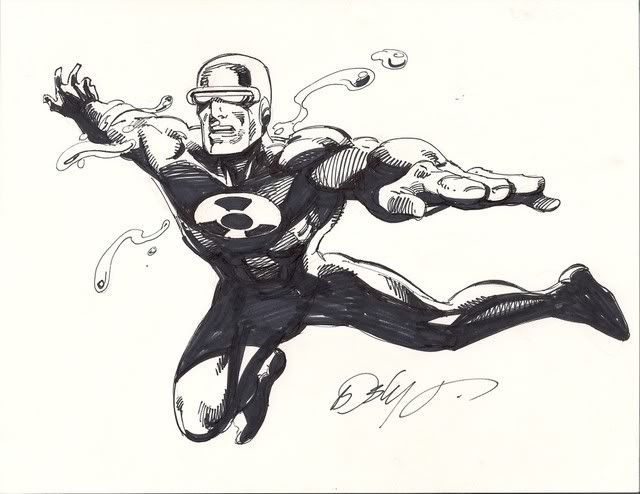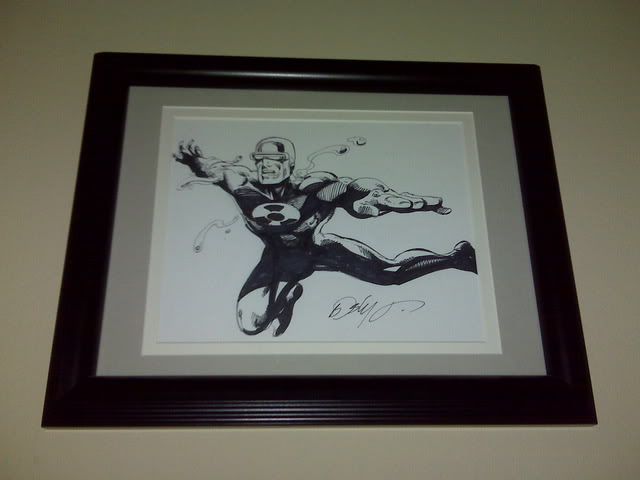 I made an attempt to buy several Solar pieces before I bought this 2 page spread from Solar #54 on Ebay, from Tom Grindberg. I think its pretty awesome.
Here's a copy of the pencils Grindberg sent me with the inks (by Giordano).
Welcome back to the Center, today we are going to talk about Solar: Man of the Atom #41. I always thought Solar #41 had an interesting cover. I remember seeing it as a kid and wondering how Solar's identity got out. When Andrew Wendell was selling pages a couple of weeks ago I spotted Solar #41 page 11. It's a key scene from the story with Harada threatening to expose Solar's identity if he doesn't help him.
If you look closely at the image of Solar talking you can see that they pasted a new drawing on the board.
Guess they didn't like the positioning. Also, there is some pencil prelim art on the back. I posted it along with the inks of the finished section.
-------------------------------------------------------------------------------------
As a kid I always liked X-O Manowar. The armor was just amazing to me.
Here are the pencils and finished inks to a commission he just completed for me. Can't to get it in the mail. His work is very afforable so you should get one if you're interested.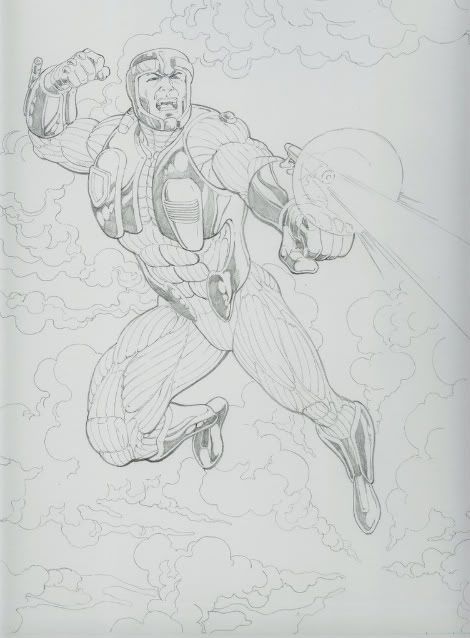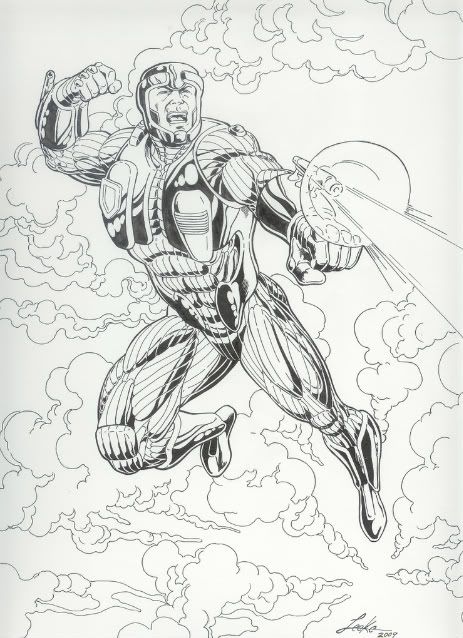 When I first got back into collecting I bought these pages off of Ebay, from Ron Hillman. This is the first original art i ever bought. It's Sal Velluto's preliminary art to X-O #2 page 1. Both original concepts for the page and have them framed in my office.
If you ever come accross the final inks please let me know.
Version A (I like it the best, its very engaging)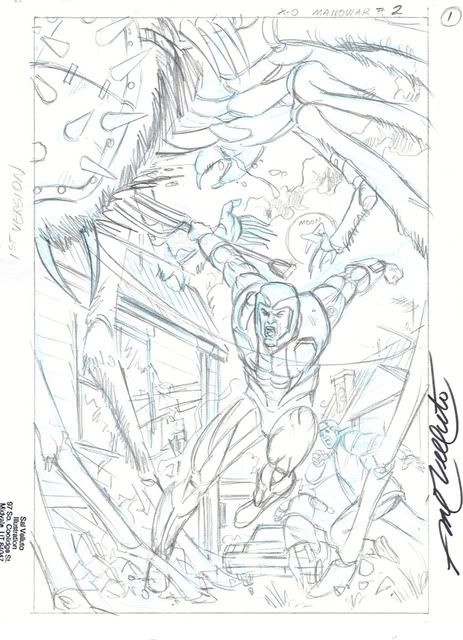 Here is the piece framed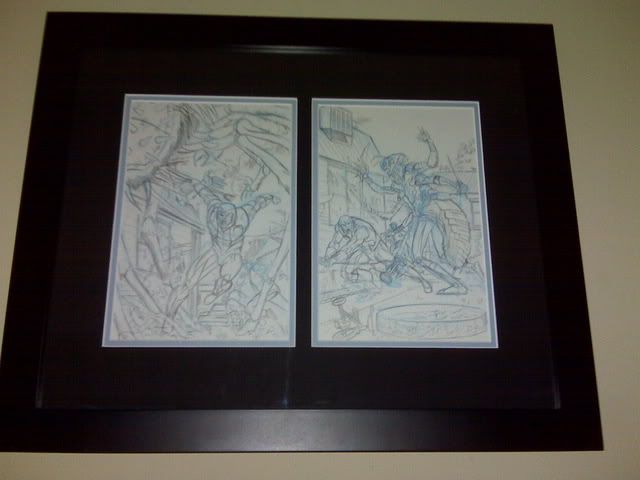 I was pretty excited to receive this XO sketch from my Secret Santa.
Its on the back of a Jim Calafiore sketch book (limited to 500). Pretty cool.
I start my 1st year of law school in 2 weeks and wanted a piece that reflects my interest in law and comics. I really lucked out and bought this piece from Catskills Comics (Shadowman#42 page 3).
Oddly enough, I have yet to read this issue of Shadowman.