Moderators: greg, Daniel Jackson
Rockin' out in Torquehalla

Posts: 2497
Joined: Tue Jul 06, 2004 1:00:57 pm
Valiant fan since: 1992
Favorite character: X-O Manowar
Favorite title: X-O Manowar
Location: Northern VA
I started getting into statues about a year or two ago. Just wanted to share a few pictures of the ones I have in my collection. If anyone else also collect statues, I would like to see them as well. I'll start off with the two Sideshows first. First up is my exclusive Lady Death. I really like this piece and I think it's one of the best representation of Lady Death in the market.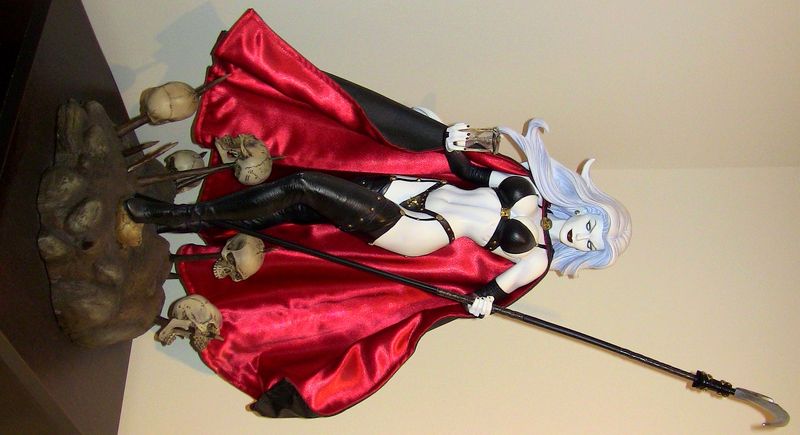 Next up is the exclusive Rogue which I am currently displaying her with the modern head. It took me a while to locate one without the messed up painted eyes which many of these Rogues originally came with. A lot of folks were not happy with Sideshow for this QC defect, but I think this statue turned out pretty nice.
Most of my other statues are still in their boxes due to lack of room to display them. I'll see if I can take some pictures of them, but in the mean time, please post up your collection.

---
The best feeling I get is filling holes

Posts: 8910
Joined: Tue Jun 21, 2005 9:46:16 pm
Location: Florida
Finally got my ECC Hulk statue in . . . and I love him
---
---