omega_override wrote:
StarBrand wrote:
It's written by someone who never liked the New Universe, and decided to write an article ripping it.

Well, that's not entirely true. He said that when it came out, he was really enticed by it's promises of a more realistic portrayal of superheroes (which I'm assuming by 1986 standards was still fairly novel at the time), but then he began to be bored by it and gave up on it, only to re-read it decades later and see how much it plagiarized other more successful Marvel books
I'll be honest, I haven't read the New Universe and the critiques on it are for the most part conflicting or very mixed in opinion

Though they do cite Star Brand as the only worthwhile entry in the line
I do however have the entirely of the line sitting comfortably on my hard drive along with other "failed" Marvel lines such as Frontier, UK, and 2099 and I'll eventually judge it for myself
New Universe did have some a lot of problems right of the gate. The big one was that many of the creators didn't know what Jim Shooter wanted the New Universe to be or how to make it work.
The next one was the constant switching of creators around. Storylines dropped like Nightmask's origin story was supposed to conclude in #5 but at the last minute the creative team was taken off, fired, quit, or left, and a new creative team came in and decided not to finish the story (some rumors said that the origin was going to be finished in an annual but that never came to pass, it wasn't until Marvel did
The Untold Tales of New Universe
one-shots 20-25 years later that the story was finished). Or killing of Marc Hazard in the annual and have the final issue #12, without a lead character.
Also throw in the constant change in direction for several titles most notably:
Spitfire and The Troubleshooters/Spitfire/Codename: Spitfire
as book that only lasted 15 issues and had 3 title changes says a lot more than I can ever say.
PSI-Force
suffered greatly because of changing creative teams and directions in #25 they killed off most or all of the original cast and #26-#32 didn't make any sense (I think a lot of the problems for
PSI-Force
was that always felt like the idiot step-child of always good
DP7
)
IMHO John Byrne totally destroyed and ruined
Star Brand
(the book, not the poster) and turned it into a bad Green Lantern knock off with an insane time travel paradox that basically revealed that Ken Connelly, The Old Man, and the Star Baby, (who was Ken's own son), were all the same being. Since I'm not wanting to get into the quasi-incest angle here I think it was Byrne's very childish way to call Shooter a miserable old mother f***er. IMHO in the last couple of issues it seemed he wanted to do as little physically with actually writing and drawing the book.
Justice
started out as a super-powered version of the Punisher which is OK but IMHO really gets good when Peter David took over the series and
DP7
is damn good all the way through.
Nightmask, Spitfire, Marc Hazzard: Merc
and
PSI-Force,
all had their moments but needed more time for the creative teams to figure them out. I'm not sure if anyone could have made
Kickers, Inc.
work.
_________________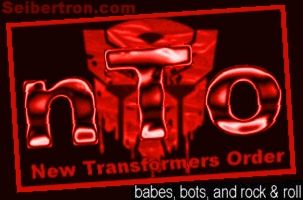 Know this: I would rather be hated for being honest for my opinions, than being loved as a liar!