corvettejim1968 wrote:
JCVaughn wrote:
corvettejim1968 wrote: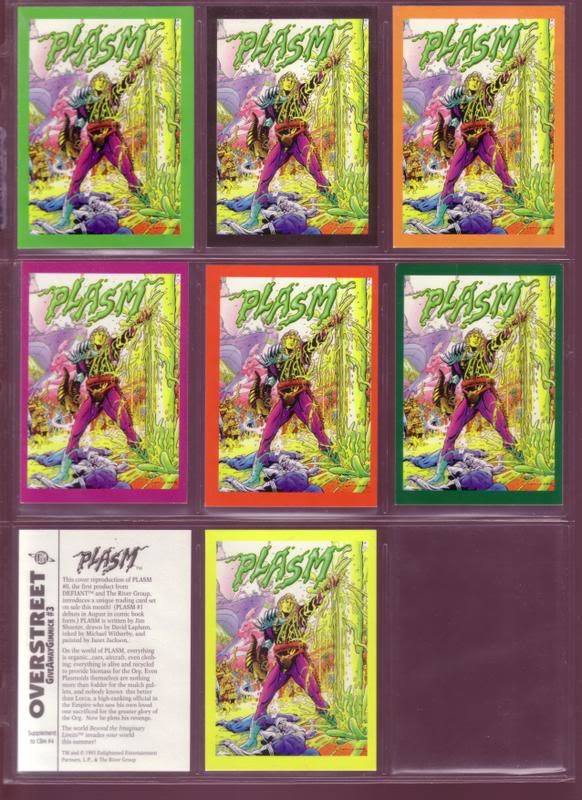 I have an uncut sheet of these that came from one of the former Overstreet Productions folks when the company became part of Gemstone.
what color cards? and is it for sale?
Mostly (more than half) have the regular light green border, but also dark green, blue, orange, red, yellow, purple...
And I'd certainly consider it if you want to PM me. Hadn't been thinking about it.
The piece I had been thinking of selling was J.G. Jones' cover for Great Grimmax #0.