Hey guys,
So, I have been working behind the scenes on a lot of cool stuff with Valiant staff and Josh and my good friend Mike Choi involved.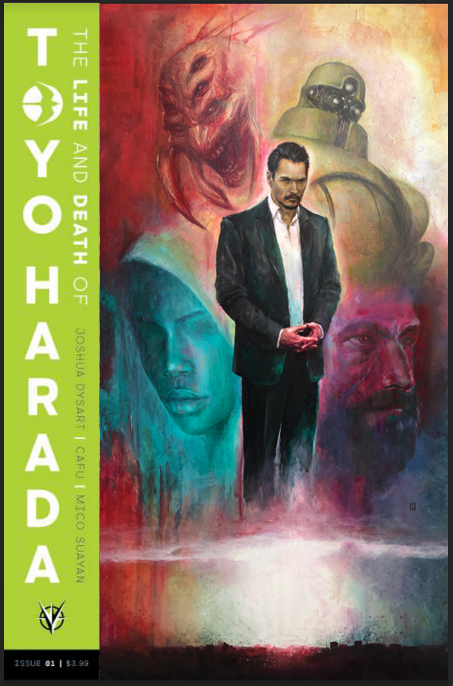 In addition we will have two cool events happening in the near future:
1.
DEATH OF HARADA Release Party
at Collector's Paradise PASADENA store with Joshua Dysart
2.
Collector's Paradise / VALIANT Booth
at WonderCon with events, signings and lots of surprises.
Here are the books we are pre-selling. PM me and I will give you details on how to pay for this. If you have done business with me I will be PM'ing this info to you also.
Also, Remember the book is $4.99 cover price, not $3.99 as usual.
A:
DEATH OF HARADA #1 BUNDLE
Covers A, B, C, D (Blank) plus Collector's Paradise/WonderCON EXCLUSIVE MIKE CHOI Variant!
$30
B:
DEATH OF HARADA #1 bundle + DEATH OF HARADA #1 GLASS COVER VARIANT

Everything in BUNDLE A plus 1:250 Mirror GLASS Variant (

2

available)
$300
All Gone, if more become available I will post here.
C:
DEATH OF HARADA #1 bundle + DEATH OF HARADA #1-6 PRE-ORDER COVER SET
Everything in BUNDLE A plus all 6 issues of DEATH OF HARADA (pre-order variants) shipped when #6 comes out
$55
DEATH OF HARADA #1 WonderCON/ CP Exclusive Variant by MIKE CHOI $15DEATH OF HARADA #1 WonderCON/ CP Exclusive Variant by MIKE CHOI SIGNED
(
Joshua Dysart
)
$20
with our Certificate
DEATH OF HARADA #1-6 PRE-ORDER COVER SET $30GOODNIGHT PARADISE Graphic Novel signed by Joshua Dysart $20Shipping
:
1 book
$5

5 books (bundle a)
$8
10+ books or glass (bundle b or c)
$14
Priority mail