Moderators: greg, Daniel Jackson
Personal shoe-shopper for Atom!

Posts: 296
Joined: Thu Aug 10, 2006 11:02:58 pm
Valiant fan since: 1991
Favorite character: Eternal Warrior V1 Version
Favorite title: Harbinger
Location: New Jersey
Contact:
---
5318008

Posts: 579
Joined: Thu Mar 18, 2004 8:52:22 pm
This was announced a while ago. I too really hope it comes out but I have my doubts. I would love to get Bloodshot 2 and X-O Manowar 2 to complete the classic runs.
---
Personal shoe-shopper for Atom!

Posts: 296
Joined: Thu Aug 10, 2006 11:02:58 pm
Valiant fan since: 1991
Favorite character: Eternal Warrior V1 Version
Favorite title: Harbinger
Location: New Jersey
Contact:
Love the cover. I think it is new art, no? Usually the omnibus' feature a popular cover # 0 or 1 from the run. This one seems to be new art ... follows the style of the issue 4 unity cover art of jack crashing through a window.


Sent from my iPhone using Tapatalk
---
5318008

Posts: 579
Joined: Thu Mar 18, 2004 8:52:22 pm
aj583

wrote:

↑

Wed Sep 02, 2020 7:55:46 pm

Love the cover. I think it is new art, no? Usually the omnibus' feature a popular cover # 0 or 1 from the run. This one seems to be new art ... follows the style of the issue 4 unity cover art of jack crashing through a window.

Sent from my iPhone using Tapatalk
It is the Frank Miller cover from Shadowman #4 (part of his unity covers that connected)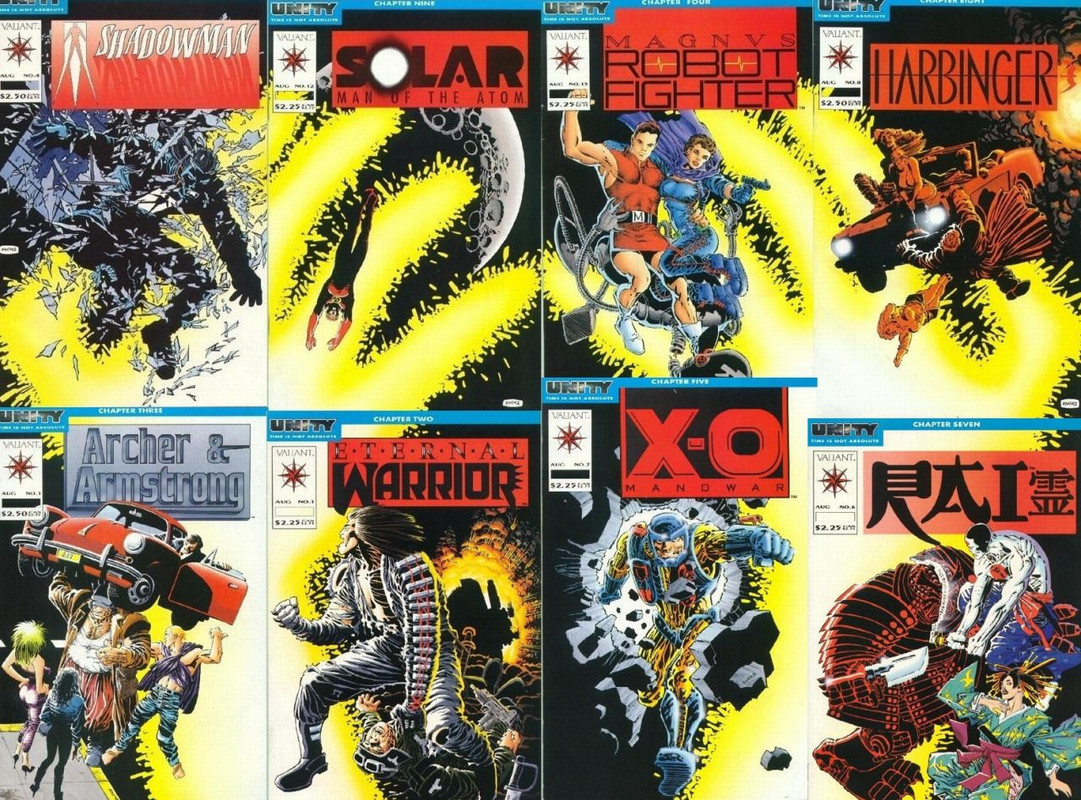 ---
Personal shoe-shopper for Atom!

Posts: 296
Joined: Thu Aug 10, 2006 11:02:58 pm
Valiant fan since: 1991
Favorite character: Eternal Warrior V1 Version
Favorite title: Harbinger
Location: New Jersey
Contact:
You're right! I thought it was a different pose with the same style. Awesome cover.


Sent from my iPhone using Tapatalk
---
---