I got an email today with some pix of this Ninjak #1 color art. Signed by Quesada and Jimmy Palmiotti.
Even with the chromium production process it looks different from the published version.
In the past we've noticed that card art is sometimes different but it is also not the same.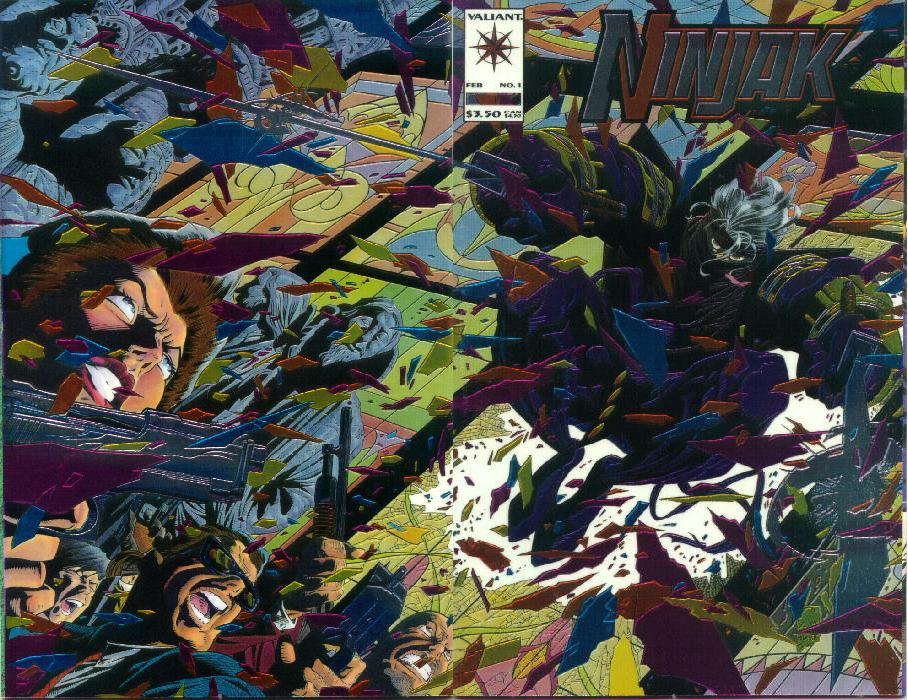 Maybe used for solicit or ad art? Any thoughts or ideas?
Admins feel free to move this to the original art section but I wanted more boardies to actually see this post.

Thanks!
DAN